Spanish Study & Cultural Tour

(family friendly)
At the completion of every program Viva Tours Abroad allocates monies to be donated to community activism projects and non-profit organizations in need in Oaxaca. The participants of each tour collectively decides what cause or project will be the benefactor of the donation. We will facilitate follow-up progress reports to the cause/project that the participants choose to aid.
| | |
| --- | --- |
| Where: | Oaxaca, Mexico |
| When: | July 1st- 9th |
| Duration: | 10 days |
| Group Size: | Min 10 – Max 16 |
| Price per Adult: | $2285 |
| Price per child: | $1995 (children 9 & under) |
Overview
A Creative Combination of Language Study and Touring


That Appeals to All Ages!
This all-inclusive program has been specifically designed to accommodate all ages and Spanish language abilities. It offers a beautiful balance between structured off-the-beaten-path Excursions and activities, and free time to explore the lovely city of Oaxaca on your own. You will visit the awe-inspiring pyramids, explore the ancient indigenous customs, and participate in artistic and cultural traditions of Oaxaca. Many of the activities are unavailable to the casual tourist. Dawn Feuerberg, Cuesta College Instructor and founder of Aurora Adventures, has 20 years of experience traveling and living in Oaxaca and has successfully cultivated an exceptional local network of both large and small businesses, language schools, restaurants, artisans and other service providers. The entire experience is personal, intimate and one-of-a-kind.
Excursions are an essential part of your study abroad experience.
We have carefully selected the following excursions to help you discover the beauty and diversity of Oaxaca. No trip to Oaxaca would be complete without some time spent exploring a few of the region's fascinating villages, and wandering through several of the area's exotic native markets. Within a 50 kilometer (30 miles) radius of Oaxaca City are dozens of small towns, many of which specialize in a particular art tradition that has been passed down for generations.
Excursions List & Descriptions
All excursions are included in the cost of your tuition.
Click on each item below for a full description of each Excursion.
Activities & Classes
Oaxaca City Walking Tour
Ecstatic Dance Class with Live Drumming
Art Galleries
Local Yoga classes
El Pochote Organic Farmer's Market
La Mezcaleria ( Mezcal Tasting)
Shopping in local markets
Salsa Dancing
cooking classes
Location:
Oaxaca, Mexico
The city of Oaxaca (altitude 5070 ft.) is located in the heart of two verdant valleys and has an ideal Spring-like climate. Folk art, festivals and fascinating indigenous cultures make Oaxaca one of the most magical of Mexico's many colonial cities. Zapotec and Mixtec ruins and traditional rural villages lie just a few miles from the beautifully preserved city center. Streets around the Plaza Principal, one of the prettiest public parks in all Mexico, have been closed to traffic and transformed into pedestrian malls. Colonial haciendas house excellent restaurants featuring world famous Oaxacan regional cuisine; some offer live music at nigh ranging from jazz to tropical. Oaxaca city with its hip cafés, art galleries, and live music scene, has a bohemian feel while maintaining its colonial charm and links to its pre-Hispanic past.

Highlights
Spanish Classes: Intensive Language Program
Class size is small with a maximum 6 to 1 student/teacher ratio. Cuesta College Spanish Instructor and Founder of Aurora Adventures, Dawn Feuerberg, supervises all language classes during the program. No prior Spanish language experience is needed. The program can accommodate complete beginners as well as advanced levels, and we even offer Spanish for Spanish Speakers.
Beginning, intermediate and advanced classes are taught by local instructors who hold university degrees or an SSL certificate and have years of experience teaching Spanish to foreign students.
Methodology
The teaching techniques are based on the communicative approach to language learning, with motivational materials and community excursions that encourage students to function in in real-life situations using the native Spanish language. Classes will be held Monday – Friday, 9 am – 12 pm. There will be approximately 5 students per instructor.
Children's Spanish Classes
For children ages 4 years and up we offer a special and entertaining educational program that is specifically created for young learners. Children must be accompanied by one parent or designated guardian studying at the school.
Children's classes are divided as follows:
90 minutes in the classroom doing Spanish conversation, grammar in action, games and songs.
90 minutes doing workshops, mask making, painting, etc.
The groups are divided by language ability and ages as follows:
4 – 5 years old
6 – 8 years old
9 – 12 years old
Home-Stay
All of the host families have been hand picked by the director and all live within 20 minutes walking distance from the school. An integral part of this program is living with a Mexican family. The home-stay experience provides opportunities to appreciate Mexican culture and use the Spanish language in a natural setting. For many, this is the most enriching part of the program! The family will provide the participants with 2 meals a day: breakfast and "la comida", the mid-day main meal.
What's Included
(This is an all-inclusive tour with no hidden costs.)
Carefully selected Home-stay with a beautiful Oaxacan family
Accommodations for 10 nights
2 homemade meals daily (breakfast and the main meal)
Semi-private Spanish Classes for children and adults
All Instructional materials
Dynamic onsite Director & staff
5 behind-the-scenes excursions with fully insured luxury transportation
Professional Salsa dancing and cooking classes
Traditional Art workshops
3 one-of-a-kind walking tours
A unique volunteer day in the highlands of Oaxaca
Pre-departure and on-site orientations & advising
Airport transfer from Oaxaca City Airport to home-stay family
Reception Party
Language Assessment Exam
Free wireless internet and computer access>
Access to photos taken during program via the Web
What's not included:
Airfare to and from Oaxaca, 5 light meals, Guide gratuities, Excess baggage charges, Alcoholic beverages, Airport taxes and items of a personal nature such as souvenirs, laundry fees, immunizations or insurance of any kind.
Payment Info & Fees
SPANISH STUDY & CULTURAL TOUR:
(Airfare not included)
Program Cost for Adults
$2,285
Program Cost for Children (9 years and under)
$1,995
Registration Deadline. March 30th
IMPORTANT NOTES
This program is based on a minimum of 12 participants. In the event that the program does not fill, the trip will be cancelled and any deposits and payments fees will be returned to the participants.
---
AIRFARE
We will be organizing a group flight from LAX to Oaxaca. If you are planning to travel with the group, contact us immediately to find out the specifics of the group flight. The sooner you make your reservation, the more likely you will be able to travel with the group. Otherwise you may make other travel arrangements.
HOME-STAY
If you require a private room please contact the director, Dawn Feuerberg at dawn@auroraadventures.us to make arrangements. Additional fees will apply.
HOTEL OPTION
If you would prefer to stay in a charming boutique style hotel during your stay in Oaxaca. Please contact Dawn Feuerberg at dawn@auroraadventures.us Additional fees do apply.
CANCELLATION POLICY
Should you need to cancel or postpone your trip, fees do apply, so please read our Cancellation Policy. We strongly recommend travel cancellation insurance for unexpected changes in your plans. Please contact us for a list of insurers.
All-inclusive Program Cost
$2,285 – Adult

$1,995 – Children 9 & under
Register Now
---
I loved this program! I am so grateful for the experiences and the people I met, for the rich culture I was exposed to. I now have a very special place in my heart for Oaxaca! I came to Oaxaca on my own and I would not have known where to begin if it weren't for Dawn. Without her tireless effort and organizational skills, I would not have had such a rich experience.
Kyle Wong, New York, 2015 participant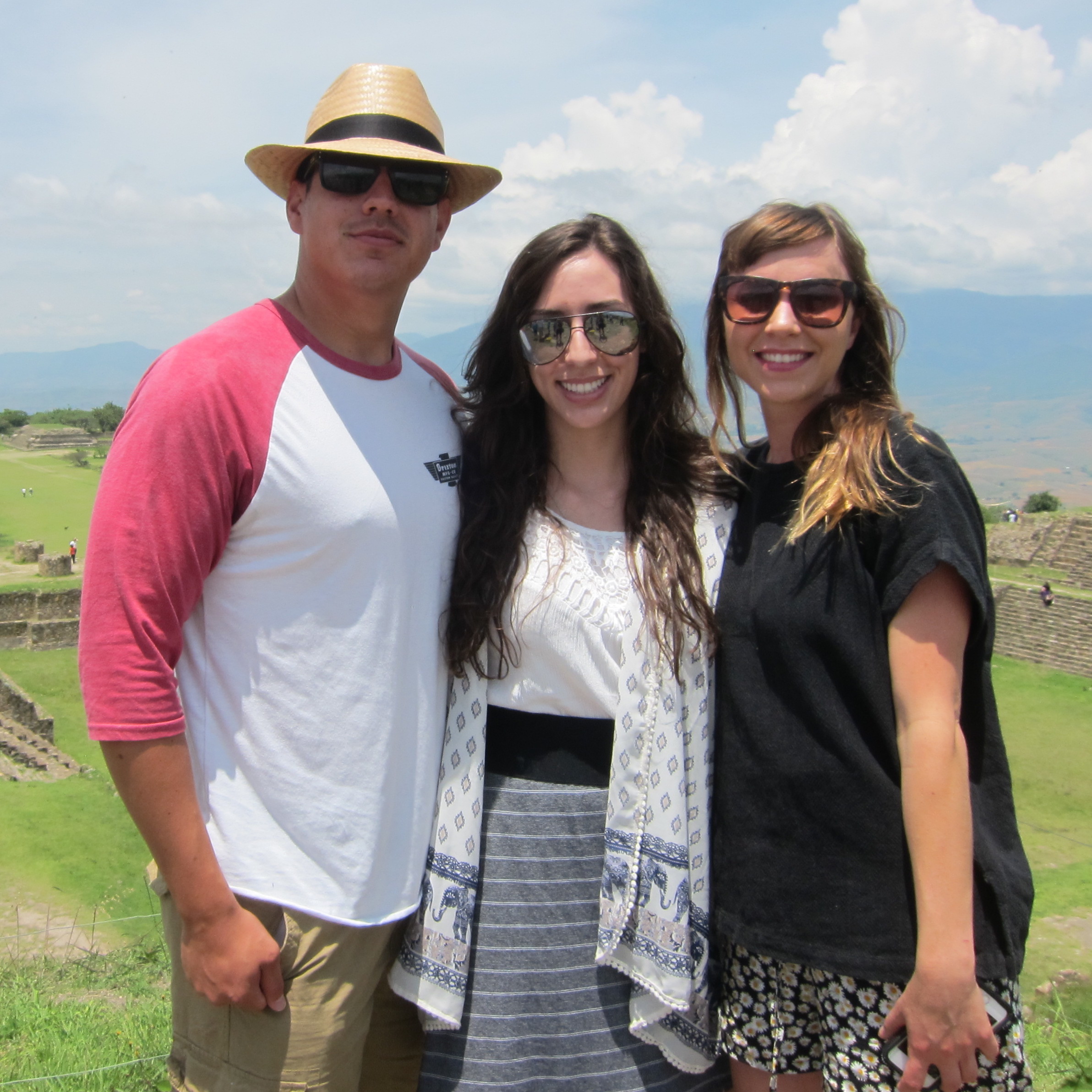 It is an adventure I'll remember for the rest of my life. You can read testimonials for days, but until you pack your bags and experience a home-stay in Mexico for yourself, you won't get it. From the culture, to the food and the wonderful people you meet along the way.
Anthony Araujo, San Luis Obispo, 2015 participant
I am so glad I decided to join the group with my 2 daughters. It has been an incredible vacation. It gave us the opportunity to learn Spanish, And to Experience the local culture without the "Turista" feeling. The Many excursions offered are great; organized in a way that everybody feels relaxed, is not rushed, and has a lot of fun- Great, Great Program!!!"
Giovanna Pegolo, Pasadena, Ca. 2010 participant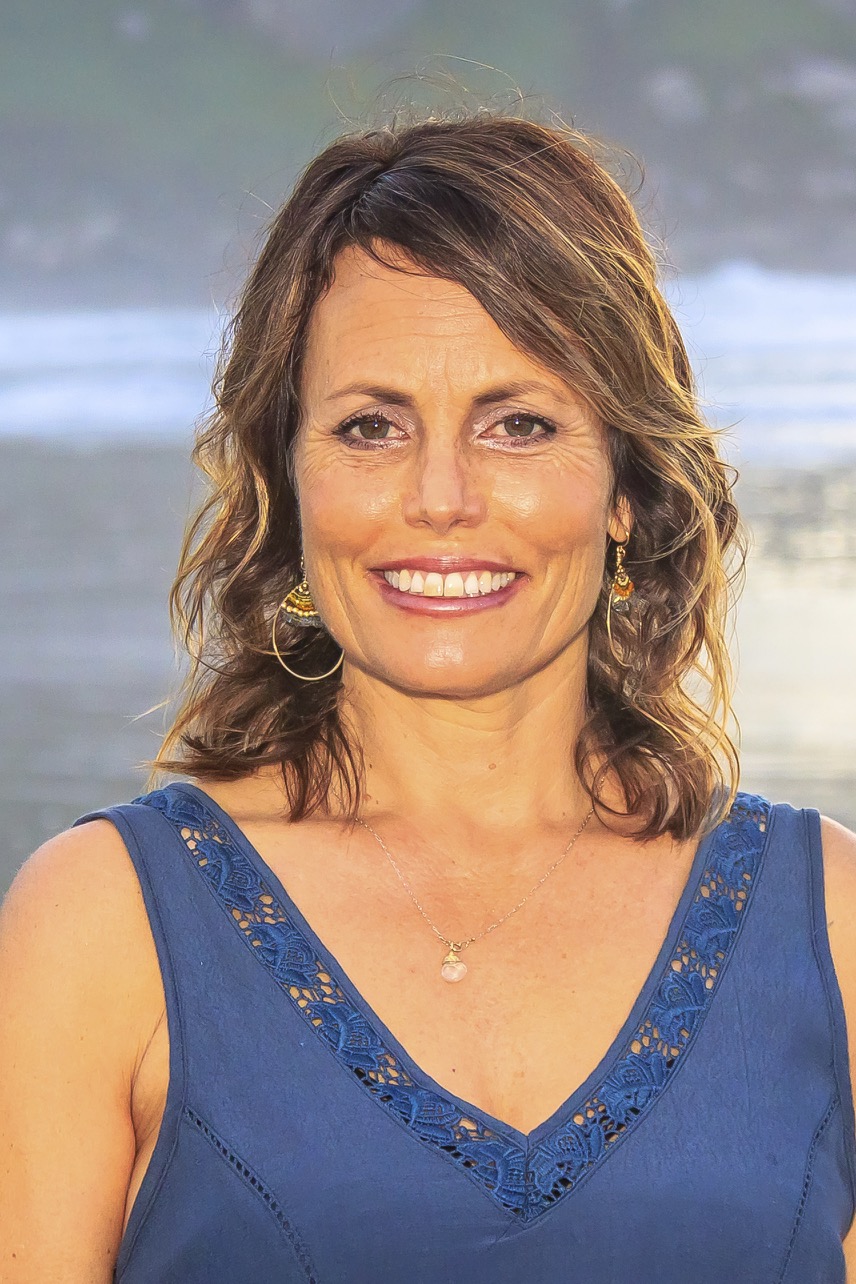 Dawn Feuerberg
(AKA Aurora in Spanish)
Owner and founder of Aurora Adventures, LLC.
Traveling for me is all about the connections. My ability to subtly bridge cross cultural connections between my travelers and the locals abroad is what sets me apart. At a very young age I began to travel on my own seeking out and connecting with the aboriginal, the indigenous and the authentic local life abroad. Often times finding myself being the only non-native in the region. My longstanding relationships abroad give my clients access into an enriching, in depth local experience. I am both well connected and extremely enthusiastic about sharing my access with others.
I value the genuine art of discovery travel for all ages. I create flexible itineraries within my tours that provide individuals the opportunity to make new discoveries. This tone of flexibility and openness in my approach to travel is equally matched with my attention to detail, my ability to multi-task and basically get the job done in a coherent, safe, comfortable and if desired, luxurious manner.