Sea Turtle Yoga Adventure for women, mothers & daughters
---
| | |
| --- | --- |
| Where: | Oaxaca Coast, Mexico |
| When: | July 6th-13th |
| Duration: | 8 days |
| Group Size | 10-12 women |
| Price: |  $ 2765 |
Overview
Sea Turtle Yoga Adventure for Women, Mother & Daughter duos welcomed!
This tour was created by two Mothers, Tawny Sterios & Dawn Feuerberg (see bios below) who lead abroad and travel internationally with their daughters regularly. They wanted to take their gifts abroad with their daughters and share them with other Mothers and Daughters. It is not necessary to have your mother or daughter present to join this tour. If you are a Woman, you're in!
This is a tailor-made adventure for Women on the Pacific West Coast of Mexico that integrates visits to local eco-cooperatives, wildlife sanctuaries, nature exploration, afternoons at local virgin beaches, divine regional cuisine, and an intimate behind the scenes tour of the National Mexican Turtle Research Center and Sea Turtle Sanctuary. Surfing, voluntourism opportunities, massages, Zapotec Indigenous Temezcal (Sweat Lodge) and ocean boat tours will be made available.
During the retreat you'll be led through a daily class that will inspire your journey through Mexico and foster a connection to self and female archetypes. These sessions will be a blend of gentle yoga and inward practices designed to strengthen the bond with your mother and or daughter. With graceful movement and fun for all, wisdoms will be introduced to transform your relationships with yourself and the people in your life. Tools such as singing together, dancing, healing touch and art will be offered.
Itinerary Overview
The itinerary below is a loose tentative schedule of your 8 day adventure. We will be in the area for 7 nights with the hopes of seeing an arribada ( the phenomena where hundreds of mama turtles come to the shore to lay their eggs). Since we can't predict when this will occur or other opportunities that nature might provide for us, we will have to adjust the schedule according to what the weather and the natural habitats bring while we are there! Something magical always awaits!
Itinerary Overview
Every day you will be offered
Morning Yoga offered by Tawny
Beautiful breakfast with fresh local ingredients.
Day 1
Arrival at the Hautulco International Airport
Transfer through the lush tropical jungle to your charming boutique accommodations in Mazunte
Optional Massages offered by well known therapists in the area
Grounding meditation.
Evening to settle into some tropical "laid-backness"
Welcome Dinner Party
Day 2
Morning Yoga offered by Tawny
Beautiful breakfast with fresh local ingredients
Tour of Town and local beaches, yoga studios, unique shops & restaurants (Read about this location above)
Behind the scene tour of National Sea Turtle Center organized by Dawn's dear friend Mireya!
Lunch at local smoothie & juice bar
Evening Meditation with Dawn
Optional Massages offered by will known therapists in the area.
Dinner at international fusion restaurant
Option to check out the local night life/music since this will be a Saturday Night!
Day 3
After Yoga & Breakfast visit to Local beach, el rinconcito
Tour of the Cosmetic Cooperative (see details under Eco- Tours)
Lunch at an off the beaten path restaurant nestled in the jungle with Chef Luis Garcia
Sunset Hike & meditation to Southern most point in all of Mexico known for its magic and powerful energies
Evening Meditation & Circle time at Sunset.
Return to your charming boutique hotel
(visit to Turtle Sanctuary if there is an arribada or turtle relase)
Day 4
After Yoga/ Meditation & Breakfast:
Behind the Scenes tour of Sea Turtle Sanctuary and Family run Eco-cooperative ( see below under highlights for details)
Lunch at a local hotspot of fresh coastal Cuisine
Afternoon – Free Time
Optional visit to local Surfing beach 5 minutes from accommodations
Optional Temezcal ( Traditional Ceremonial Zapotec Steam bath with local healer)
Day 5:
After Yoga & Breakfast:
Boat Tour of La Ventanilla Estuary, mangrove and island. A beautiful place to see crocodiles, iguanas and varying species of birds in the wild. Get your cameras ready!
Lunch at at fusion restaurant serving homemade pizza , sushi, empanadas. Yum!!
Free time in afternoon & evening for some more tropical "laid-backness"
Optional local dance or movement class
Optional nightlife/ live music
(visit to Turtle Sanctuary if there is an arribada or turtle release)
Day 6:
After Yoga & Breakfast:
1.5 hour drive to Puerto Escondido (world renown destination for Surfing)
Visit to the picturesque Carizalillo Bay to relax and/or take a surf lesson with 5 time national Champion Coco Ramirez who is a dear friend of Dawn's.
Walk the famous Zicatela beach where we will eat lunch at the well known Cafecito & watch pro -surfers take off on waves that can get as big as 30 feet.
Free time in afternoon at the "adoquin" which is Puerto Escondido's cobblestone street lined with shops
Dinner at delicious Thai restaurant run by local group of women surfers.
Evening – boat ride on lagoon to swim Among Millions of bio-luminescent photo-plankton & GLOW! We did our research & it will be a dark night, an almost moonless night, to view this natural phenomena.
Drive back to Mazunte
Day 7:
After morning Yoga & Breakfast
Day of Integration
Beach day
Optional Boat Ride to See Dolphins, Sea Turtles & Manta Rays
Lunch at local place with mexican/healthy fusion foods
meditation and circle time
(visit to Turtle Sanctuary if there is an arribada or turtle release)
Farewell Dinner & Party
Day 8:
Yoga/ meditation & breakfast
Travel Day Home
Transportation back to the Huatulco Airport Travel Day Home
Eco Tours
Ecotourism cooperatives contribute to the development of community groups and strengthen the conservation activities and improvement of rural communities. On the Oaxacan Pacific Coast there are numerous cooperatives that have formed in the last few decades to help the local economies and support sustainable living practices. We will vist the following cooperatives.
The Ventanilla Co-operative project is located in a small beach village in a large mangrove zone and was originally set up to stop the killing and selling of turtles and their eggs and has grown in to a sustainable development project which generates alternative sources of income for the local people. It has twenty five families living in the village who are actively involved in the co-operative which has among its goals to restore the mangrove estuary, to protect it's inhabitants, which includes sea turtles, crocodiles and hundreds of species of birds, and to the promotion of eco-tourism. The co-operative operates tours along the mangrove swamp and offering horseback riding tours to generate an extra income. They have also established a tree nursery housing 70,000 plants of mangle and other local varieties, a crocodile farm and nurseries for turtles and iguanas. This area is now alos a protected reserve for many beautiful birds including the cormorants, pelicans and herons which nest there. The participants will take a canoe trip though the mangrove lagoons to see wildlife not normally seen otherwise.

The cosmetic cooperative is owned by the ex-turtle hunters and villagers who use locally grown and cultivated products that help to stimulate the sustainable agriculture of the area. You'll get a behind the scenes tour of this Body Shop factory and store, where local people make products with natural materials like maize, coconut, sesame seeds and avocado. This co-op encourages sustainable development and economic success in a community that had an economy based on the turtle trade prior to the banning of turtle hunting in 1997. The Natural Cosmetics Project was created by Anita Roddick, the founder of The Body Shop, in 1993. Heavily interested in ecotourism, reforestation and organic agriculture, she put together a group of 15 families from Mazunte and helped found the cooperative. She arranged for her chemist, David Hitchen to visit the cooperative in 1996 and 1997 to oversee the creation of formulas for shampoo, hair conditioner, moisturizing cream and various oils. The products are manufactured and sold in Mazunte as well as in other Body Shop locations worldwide. Definitely a worthwhile project to support.
For more details about this cooperative go to:
http://proxied.changemakers.net/journal/02june/nauman.cfm
The eco-peanut and sesame cooperative of the coastal village of Tomatal was established with the help of the Natural Cosmetic Factory. Its main aim is to help indigenous and marginalized women to find ways to produce food, to earn income and raise healthy families without destroying their environment. The program has demonstrated positive and lasting impacts on rainforest conservation, reforestation, food security and the empowerment of women. The participants will vist this cooperative on their way to Puerto Escondido.

Excursions
Location:
Oaxacan Coast
The Oaxacan Coast is not Cancun! There are no high rises, no chain hotels, nor fast food restaurants. The area is known for its simplicity and charm, with small boutique hotels of 10 rooms or less and small family run restaurants serving fresh fish, octopus and shrimp caught each morning in the Pacific by local fishermen.
Expect to dress down, lay in a hammock watching the many beautiful birds hover overhead and listen to the pounding surf on the sun-drenched beach. Located 170 miles south of Oaxaca City, the quiet beach village stretches for a half-mile-long sand beach of the Pacific Ocean at the southernmost point of Mexico. It is on the open ocean, but protected by offshore rock, visitors enjoy long walks on the uncrowded beach and a dip into the waters warmed by average year-round 85-degree weather.
The National Mexican Turtle Center

EL Centro Mexicano de la Tortuga, also known as the Mexican National Turtle Research center, has undertaken a conservation program that is attempting to restore the sea turtles and their habitat on the Pacific West Coast. It houses a museum, which opened in 1994, that is actually more of a reserve, it holds a turtle hatchery, aquarium, and study center. All varieties of sea turtles that live in the coastal waters of Mexico are on exhibit. At the center's ten-acre complex, biologists, veterinarians and research groups are dedicated to the study, protection and preservation of the sea turtle. We will have an intimate behind the scenes tour of the Center.
Sea Turtle Sanctuary and Cooperative
The Sea Turtle Sanctuary on the Pacific West Coast of Oaxaca, Mexico is of primary importance worldwide and receives the largest number of turtles in the country. Thousands of female turtles that were once endangered come back during egg laying season to nest in the wildlife ecotourism sanctuary. Participants in this volunteer program may see females coming ashore after journeys of hundreds, even thousands, of miles, to bury their eggs in the sand. This stretch of coast is one of the best in the world for observing the arribada, a Spanish word meaning "arrival", used to describe the mass nesting of Olive Ridley sea turtles. The local residents, aided by the Mexican Ministry of the Environment patrol the beach to protect turtles from poachers.
The Mexican National Turtle Research Center has a permanent research camp at the sanctuary that first began its nesting monitoring operations in 1996. The research camp is a collaboration of various diverse institutions, including non-government organizations, state government, fishing cooperatives, leading educational institutions, as well as volunteers from practically every corner of the globe. Current Projects at the camp accomplish a better understanding of the state of various sea turtle populations by way of evaluating their nesting grounds, observing behavioral patterns during the reproduction process, and aiding in their conservation.
At the Sea Turtle Sanctuary we will be aiding local residents, biologists and conservationists count the thousands of turtles and, if the timing is right, release hatchlings into the ocean.
Beuatiful Seaside Accommodations
You will be staying at a small boutique hotel that offers quality and elegance to make your stay a true delight. Each room has a private terrace with lovely ocean views of the Pacific Ocean. Your accommodations have air-conditioning and wifi. The excellent restaurant make mealtimes special and sunset watching splendid.
You will also enjoy the infinity pool on the cliff edge, over looking the Pacific and the golden beaches below. The bays nearby are warm and tranquil and you have direct access to the beach.
What's Included
(This is an all-inclusive tour with no hidden costs.)
7 nights shared accommodation with ocean views
2-3 luxury meals daily
Onsite Director & Staff
3 Eco-cooperative tours
3 Excursions & cultural activities listed above
Daily Yoga class
Entrance fee to  Museums & wildlife sanctuaries.
Guided sunset hike to southern most point in Mexico.
Pre-departure and on-site Orientations
Airport Transfer to & from Huatulco Airport
Pre-departure Advising
Reception & Farewell Party
What's not included
Airfare to and from Oaxaca Coast, 3 light meals, Guide gratuities, Excess baggage charges, Alcoholic beverages, Airport taxes and items of a personal nature such as souvenirs, laundry fees, immunizations or insurance of any kind.
Travel
If you are planning to travel with the group, contact us immediately to find out the specifics of the group flight. The sooner you make your reservation the more likely you will be able to travel with the group. Otherwise you may make other travel arrangements.
Safe & Secure Travel
Each program includes:
Insured, comfortable and air conditioned vehicles are provided for transportation in the host country.
Optional International Medical Travel Insurance for each participant.
Pre-departure advising
Pre-departure and onsite orientations
Risk Management & Crisis management plan
This was more than a trip… where you see the sights and experience great food, meet great people… it was so much more than that… I brought home a renewed gratitude for all I have and all I have to offer… a beautiful journey!Mr. WordPress
This was more than a trip… where you see the sights and experience great food, meet great people… it was so much more than that… I brought home a renewed gratitude for all I have and all I have to offer… a beautiful journey!Mr. WordPress
This was more than a trip… where you see the sights and experience great food, meet great people… it was so much more than that… I brought home a renewed gratitude for all I have and all I have to offer… a beautiful journey!Mr. WordPress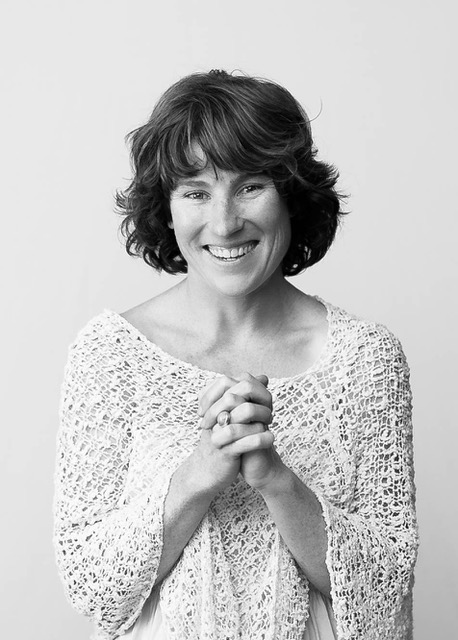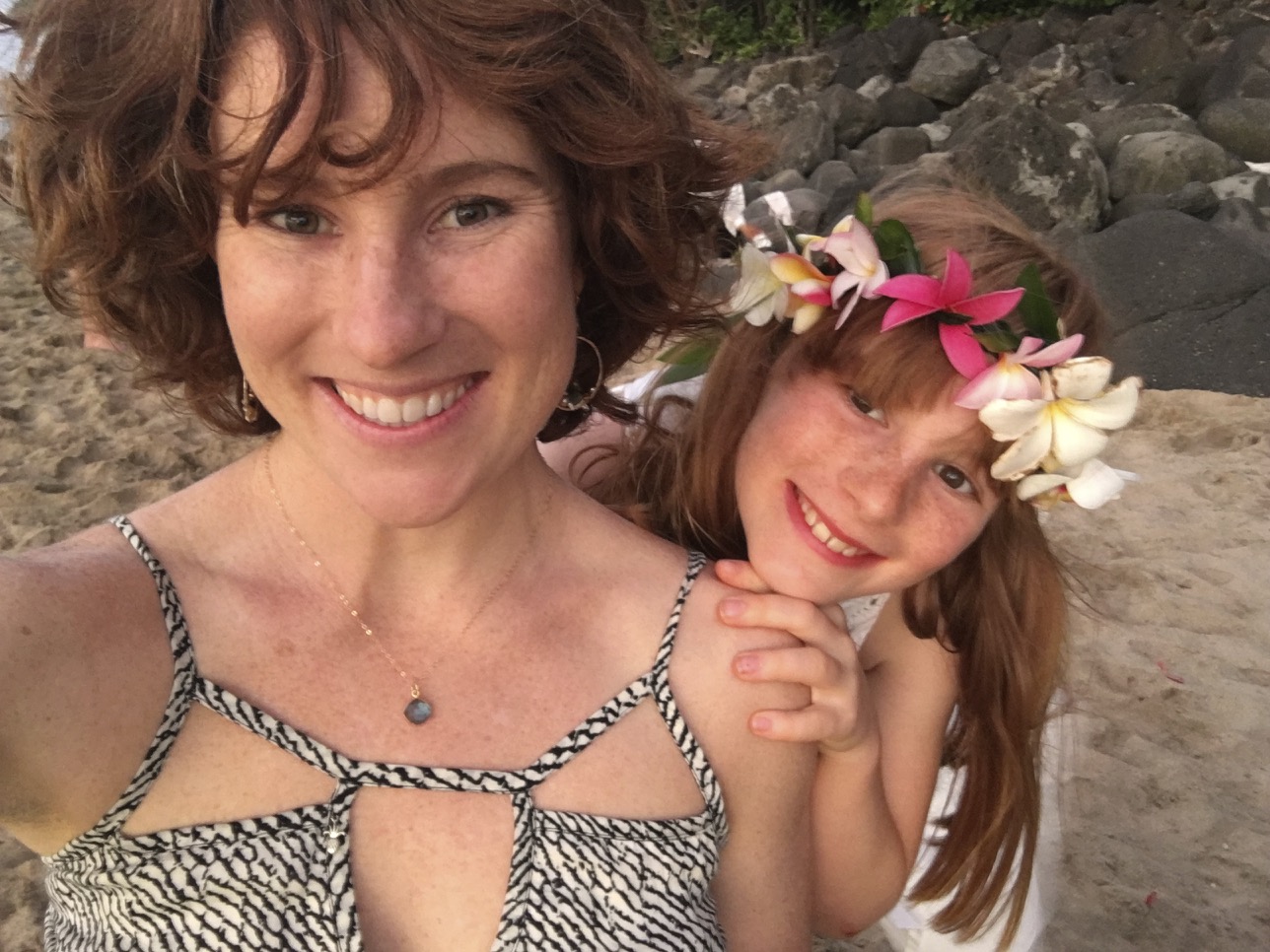 Tawny Sterios
Tawny Sterios is a mother, yoga teacher,  doula, circle guide and nature enthusiast. She has been teaching yoga for 14 years, leading womens circles for the past decade, and recently started attending at births. Leading retreats for women is her passion and she has been doing so in fun places around the globe like India, Big Sur and Napa. She has a 10 year old daughter who adores turtles and tropical lands.
Tawny brings her love for yoga and her lighthearted presence to her classes and the needs of each guest. Her teaching style is very approachable and accessible to students of all levels and ages. She has been and leading womens circles and retreats for the last 9. She's so very excited to be co-creating this first mother daughter retreat with her great friend Dawn in the beauty of Mexico.
To learn more about Tawny please visit her website and feel free to reach out! www.tawnysterios.com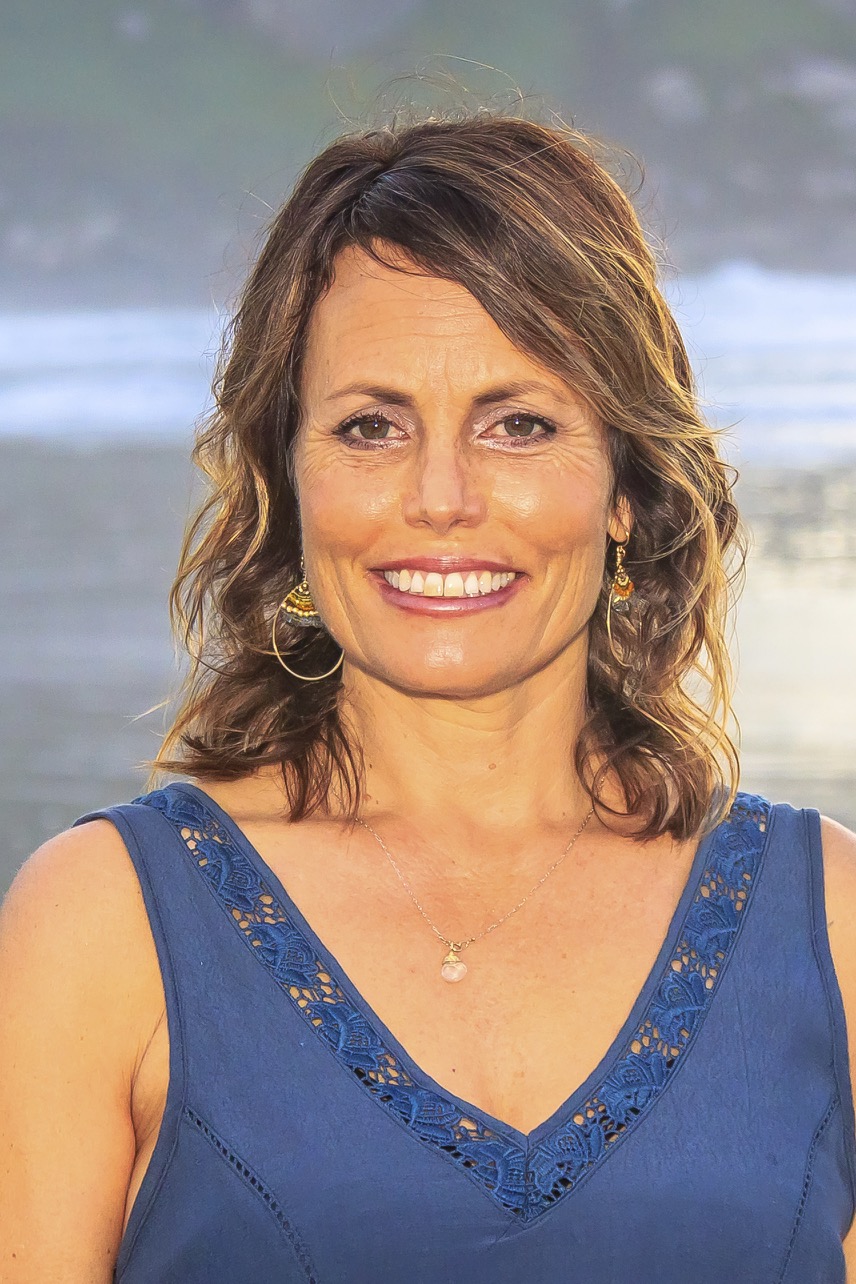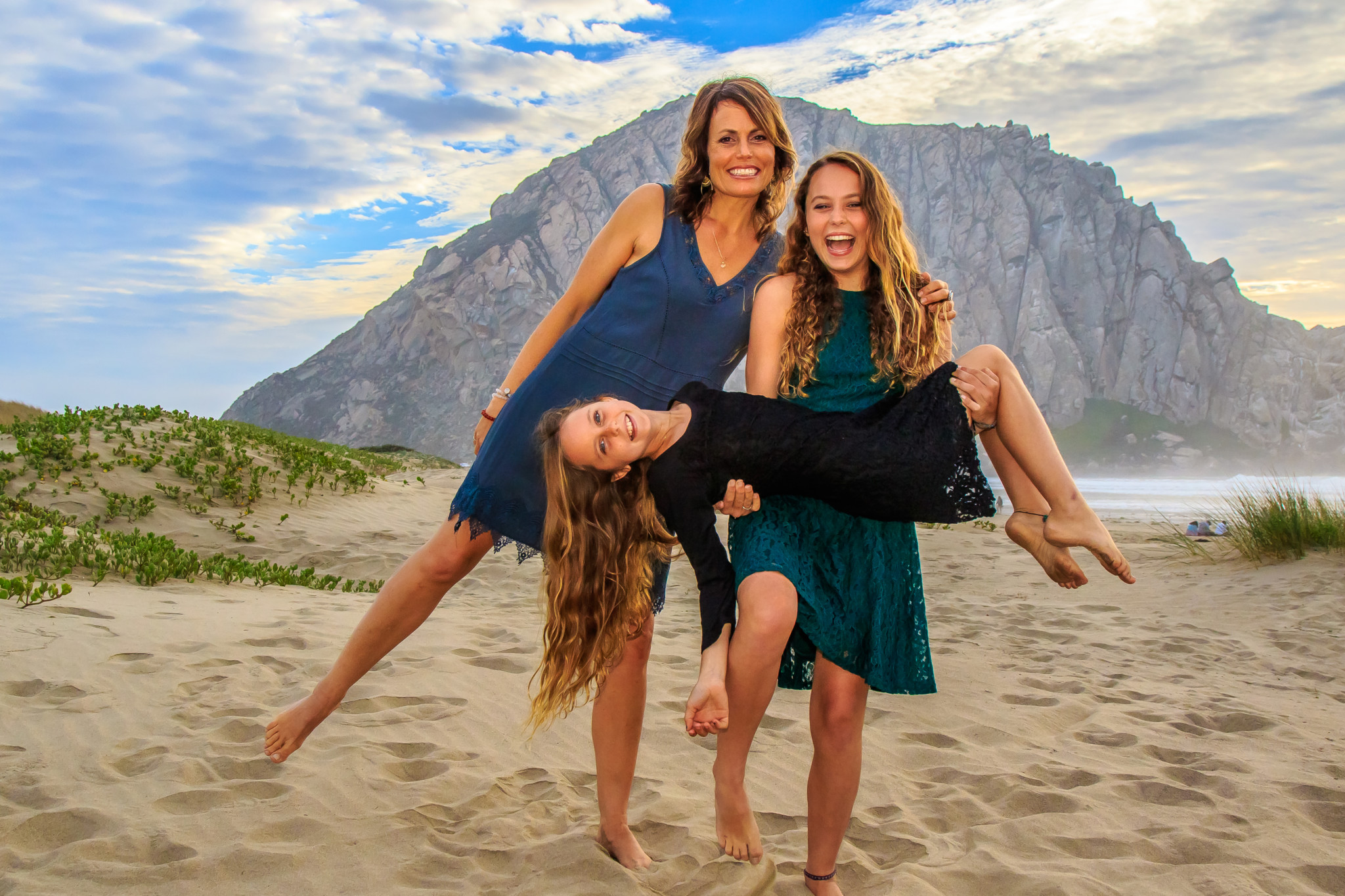 Dawn Feuerberg
(AKA Aurora in Spanish)
Owner and founder of Aurora Adventures, LLC.
Dawn Feuerberg is a mother of 2 daughters ages 16 & 12, a meditation guide, a Spanish professor of 27 years,  and the owner of Aurora Adventures LLC.  She first came to the Oaxaca Coast in 1991 and has been leading tours to Oaxaca since 1995.  It is one of her favorite places on the planet and thoroughly enjoys sharing her access and connections to this magical place with others. She says "Traveling for me is all about the connections. My ability to subtly bridge cross cultural connections between my travelers and the locals abroad is what sets me apart. At a very young age I began to travel on my own seeking out and connecting with the aboriginal, the indigenous and the authentic local life abroad. Often times finding myself being the only non-native in the region. My longstanding relationships abroad give my clients access into an enriching, in depth local experience. "
She  values the genuine art of discovery travel for all ages. She creates flexible itineraries within her tours that provide individuals the opportunity to make new discoveries. This tone of flexibility and openness in her approach to travel is equally matched with her attention to detail, her ability to multi-task and basically get the job done in a coherent, safe, comfortable and if desired, luxurious manner.